Pick your Payment Plan Below:
WHAT'S INSIDE THE ACADEMY?
---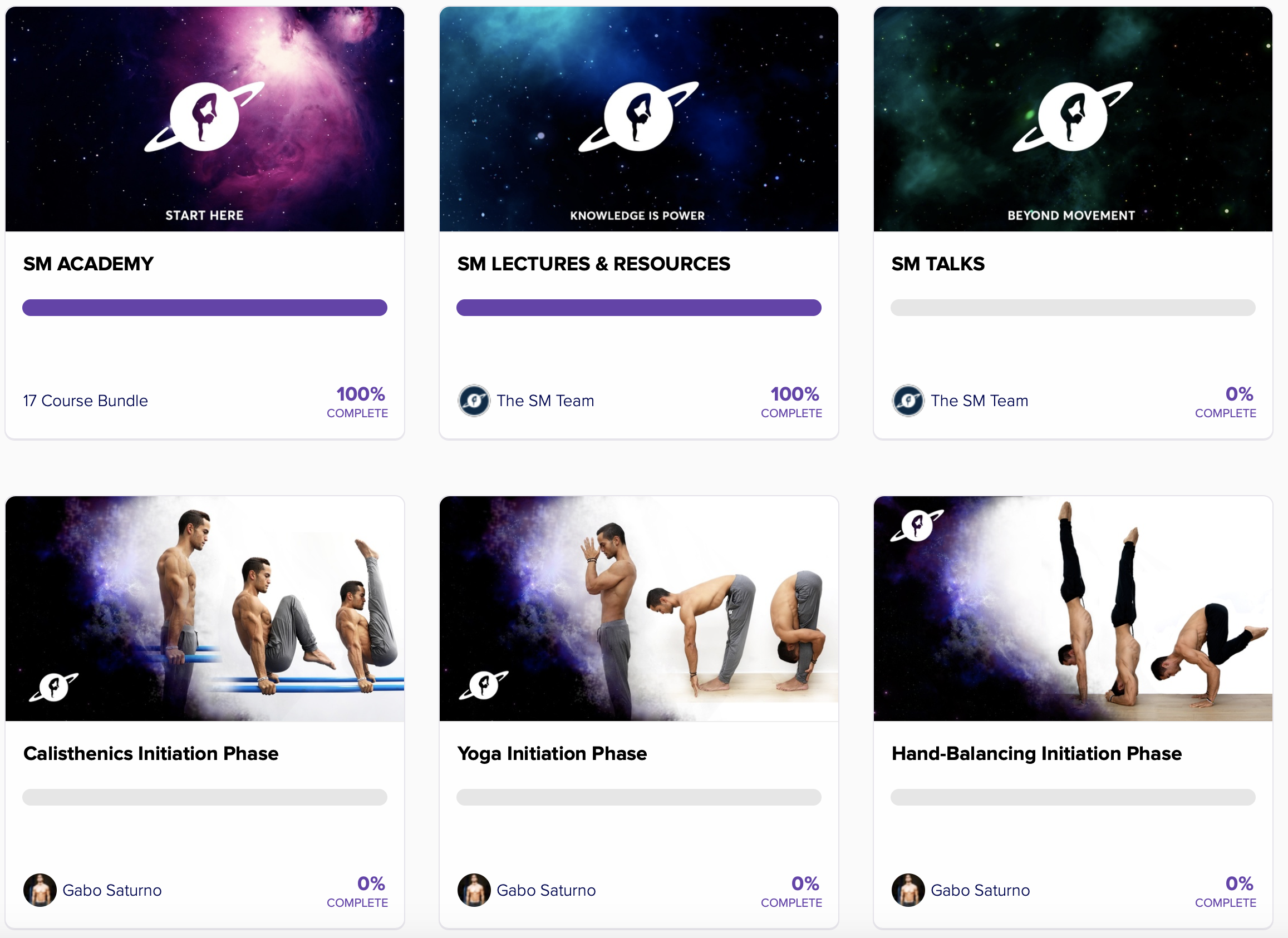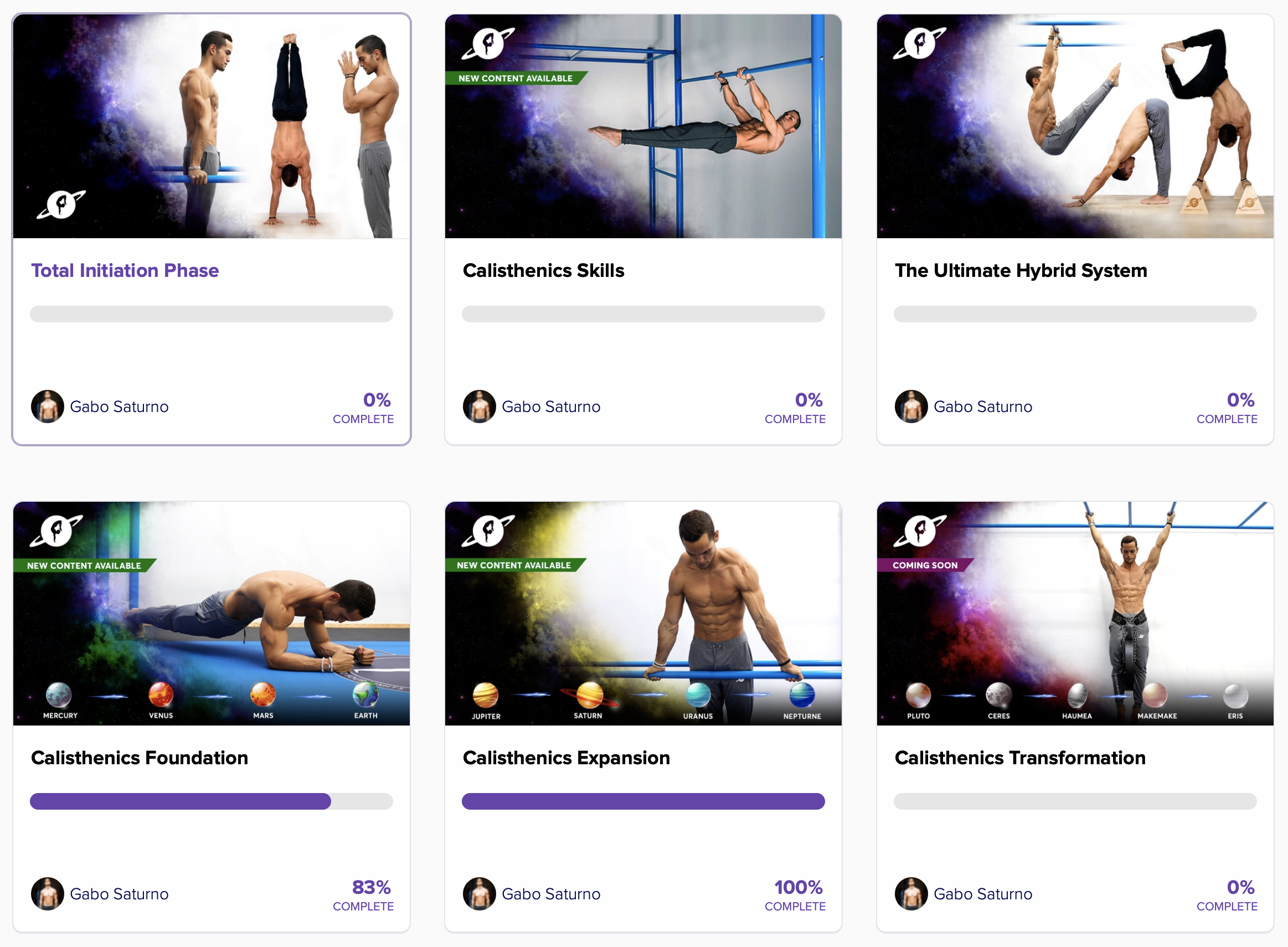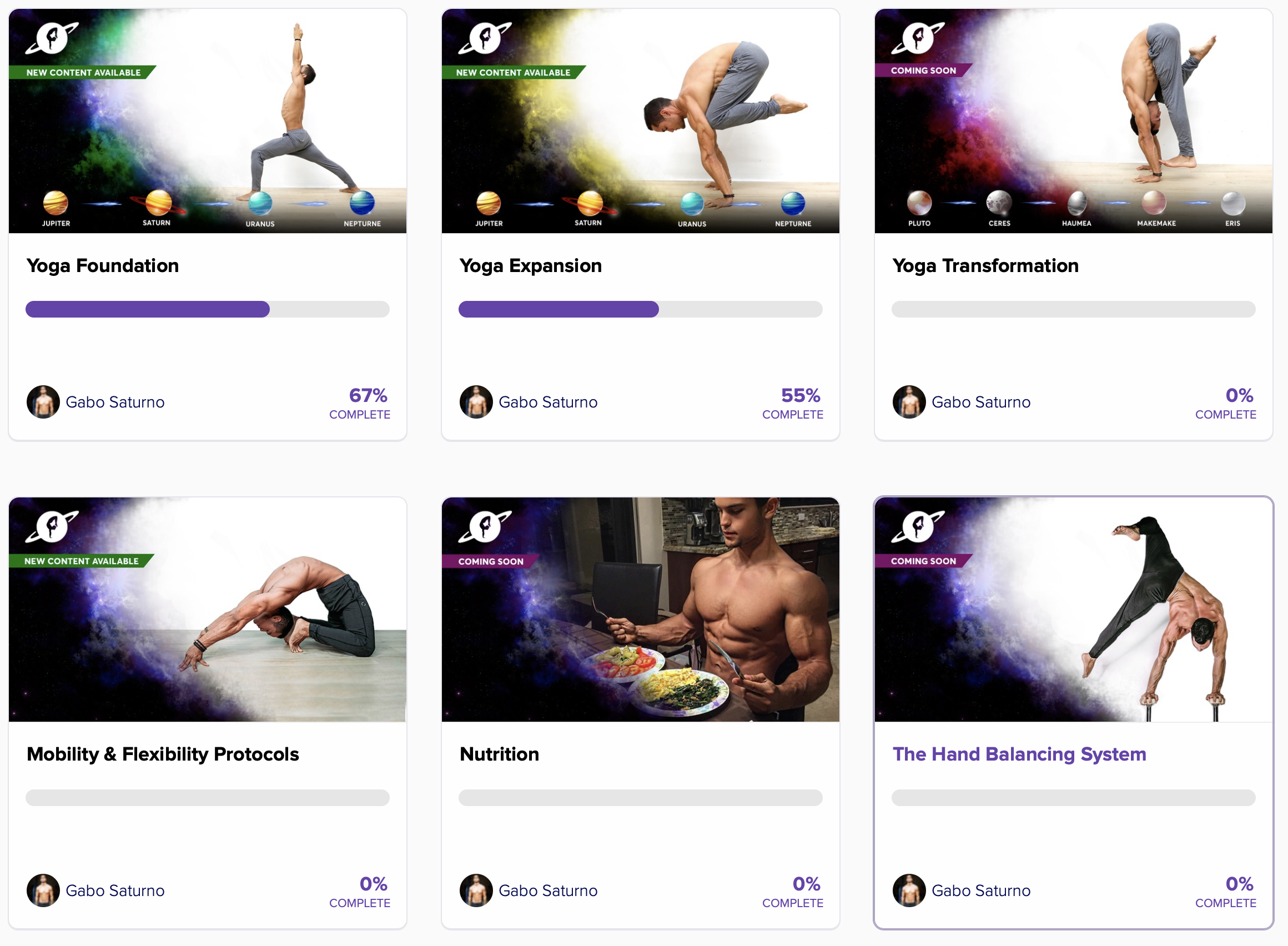 Your Instructor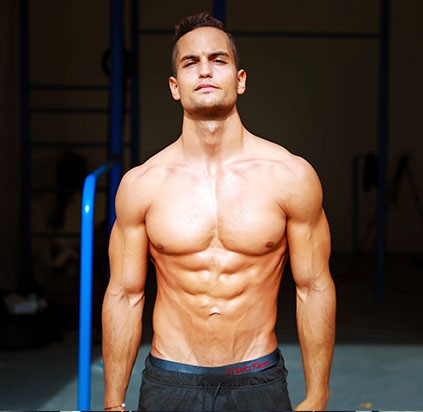 Gabriele (Gabo) Saturno is a body-weight elite trainer that focuses on bringing functional training, mobility, strength, balance and flexibility to his clients. With more than ten years of experience in martial arts, mental health, bodybuilding, and nutrition, Gabo has found his own style of training by the combination of calisthenics, yoga, mindfulness, and overall body movement. After years of perfecting his craft, Gabo founded Saturno Movement in 2018 along with Alan and Yassir. Gabo and the entire SM team are committed to sharing their knowledge worldwide with the streaming of thousands of online movement classes.
Pick your Payment Plan Below:
Frequently Asked Questions
How much content is available?
We have already more than 100 classes ready to watch as soon as get access to it. New content is being added on a daily basis. - Forever.
How much content do I have access to?
You'll have access to ALL of the content that gets published on the platform. More members on the platform = More volume of new weekly content will be produced. So help us spread the word =)
What if I am unhappy with the platform?
We would never want you to be unhappy and we are confident you will not =) However, If you are unsatisfied with your purchase, contact us in the first 30 days and we will give you a full refund.
What happens after my annual membership expires?
We'll contact you to renew your membership for the same price you bought it this year or even with a better deal (depending on the number of members on the platform).
Can I cancel my membership and re-enroll at the same sale price?
Unfortunately not. For example: If you enroll at $12/month, and you cancel your membership, the next time you enroll it will be a $29 monthly payment. In fewer words, take advantage of the special membership sale :)
Can I pay with PayPal?
Yes! However the platform only allows us to receive a single payment from PayPal. Therefore we habilitated the annual plan.
Is the content going to be available on my phone/tablet or is it just for desktop?
The content suits all devices, but keep in mind that we are developing our own App in which the user experience will be enhanced and you'll get to keep the same membership deal for it ;)